String Fever
High class entertainment for functions and theatres
A variety act in Adelaide
Are you looking for a bona fide professional variety act in Adelaide?  You've come to the right place!
Variety entertainment was once a huge thing in Australia.  The variety entertainment industry grew synergistically with the growth of television.  Shows like The Don Lane Show, The Mike Walsh Show and Ray Martin's Midday were the most-watched programs on TV.  Many variety acts became household names and the Sydney cabaret scene boomed.  We were lucky enough to relocate to Sydney just before its legendary variety "scene" ended.  We played some great rooms and learned from some amazing acts like The Four Kinsmen, Lucky Grills, Greg Bonham, Ugly Dave Gray,  Frankie Davidson and Jan Adele.
They say that "variety didn't die, it went to sea".  We followed the crowd and still enjoy a fantastic career performing on cruise ships all around the world.  The theatres, backing bands and production onboard the latest cruise ships are second-to-none.  Its funny, but we've found almost everyone loves variety entertainment if they get the chance to experience it.
We moved back to our hometown of Adelaide in early 2017 (for family reasons) and I think we're one of the only professional variety acts living here.  So if you're in Adelaide and our act suits your needs. please book us!  Alternatively, if you think we can help you find the right Sydney-based act to suit your function we'd be glad to make the introduction.  You can find our contact details here.
Variety, Cabaret or Floorshow?
In the variety scene people tend to use these words interchangeably.  We've been referred to as a variety act, a cabaret act and as an act who does a floorshow!  There is much disagreement about this, though. I've written a blog about it!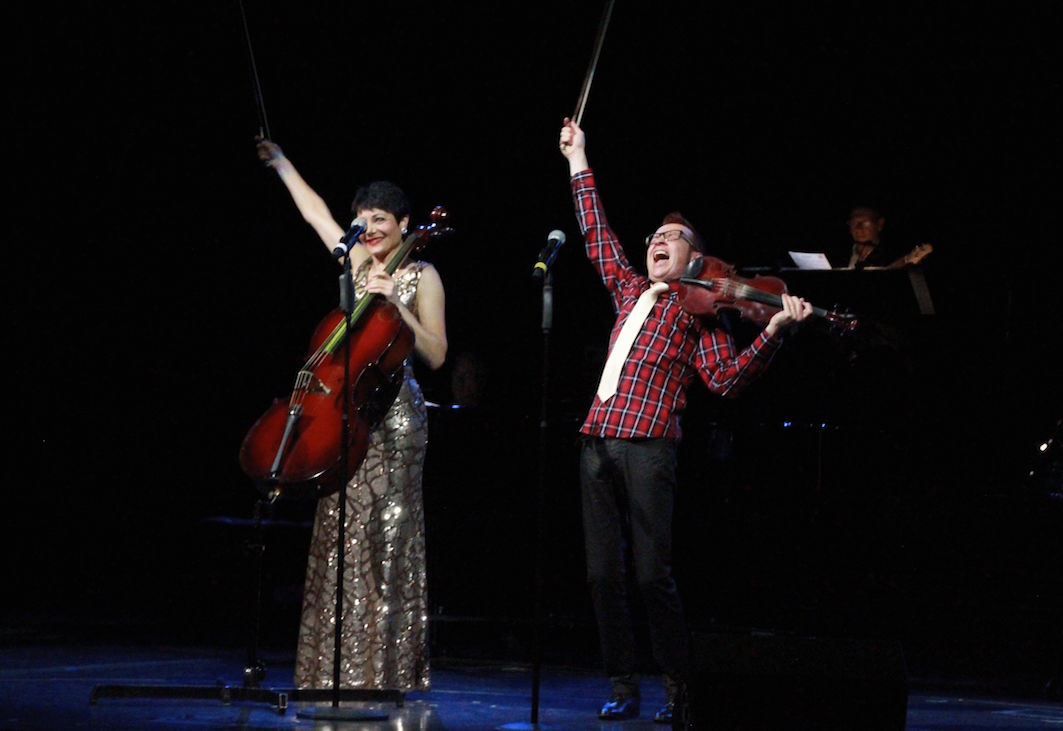 Adelaide variety act String Fever performing onboard the highly acclaimed Celebrity Solstice