String Fever is a unique blend of virtuosic musicianship, real-life humour and a broad palette of the world's most popular music. Husband and wife duo Brenton & Jacqui Edgecombe combine early careers in the Symphony with nearly two decades as full-time entertainers.  They've worked with artists including Pavarotti, Ray Charles, the Beatles' late producer Sir George Martin and Hollywood squares host John Davidson.  As a result, String Fever's show is unique, classy – and most importantly – a lot of fun.
Their spectacular show will take you from Bluegrass to Beethoven to the Beatles.  They'll perform a cheeky tribute to Andre Rieu and Brenton's unforgettable Elton John impression.
Award Winning Entertainment
String Fever have received 11 National Awards for their services to showbiz, including five MO Awards, and the "Qantas Peter Allen Variety Performers of the Year".
We've performed at an enormous number of theatres, clubs and function venues around Australia and even at a private party in the South of France!
We're String Fever not Stringfever!
We're not to be confused with Stringfever the quirky quartet from England, because:
a)  They're English
b)  They're all men
c)  There's four of them
d)  One of them plays viola **
The only similarity is the name, and the fact that we've both done a lot of performing on cruise ships and at corporate events.  I could also say that we all have a similarly spectacular level of talent, but modesty prevents me 🙂
** Disclaimer: Brenton plays viola as well, but not in String Fever!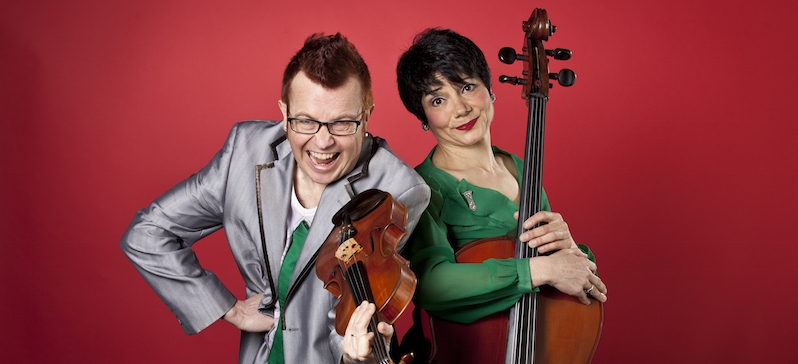 International Cruisers
String Fever have also taken their talents to sea.  They've performed around the world on cruise ships for Celebrity Cruises, Seabourn, Silversea, Regent Seven Seas, Crystal, Royal Caribbean International, Oceania, P&O Australia, Princess Cruises, Holland America Line, and Cunard. String Fever travel from Adelaide, South Australia.  Contact us now to discuss your entertainment needs.